Taith Cartref
Therapeutic Support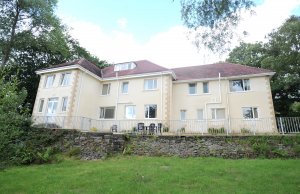 Taith Cartref is a 24-hour Nurse Led Assessment and Therapeutic Nursing support service for adults with complex Mental Health needs. 
We provide people with the right support, which assists them in developing coping techniques, which make a noticeable difference to their everyday lives. We understand the importance of providing person-centred support which enables independence and meets individual's specific needs. Through our outcomes focused approach, we support people to maintain choice and control of their own lives.
Our Nursing Support service has been established to empower individuals to participate in a clinical and social model enabling them to plan for their future and develop their aims and aspirations. 
Download our mental health brochure
Download our mental health residential brochure
Summary and contact details
Support Type: Mental Health, Learning Disabilities 
Capacity: 10 Adults 
Gender: Mixed Gender 
Location: Swansea
General enquires: 0333 444 0075 
Email: info@accomplish-group.co.uk