Awards
We are honoured to have won multiple industry awards for our passion and commitment to providing the best possible service for the people we support.
Winners 2019

The awards offer a unique opportunity to celebrate the outstanding work individuals, teams and businesses do in the sector. The aim of the awards is to pay tribute to people who specifically support those with Learning Disabilities and Autism and also recognise inspirational individuals with a Learning Disability and/or Autism who make a real difference within their communities. We were delighted to win a total of five awards at this year's ceremonies held in Wales and England.
Finalist 2019
Health Investor Awards promote excellence and recognise innovation in the healthcare sector across the UK. A panel of expert judges look for the organisations and individuals that have made an outstanding contribution to the sector. In 2019 we have been shortlisted as a finalist in the category 'Specialist Care Provider of the Year'.
Finalist 2019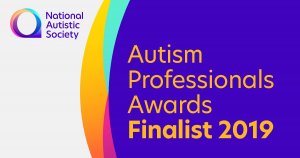 The purpose of the Awards is to celebrate excellence across the sector and pay tribute to those individuals who have demonstrated outstanding excellence within their field of work. Categories represented all areas of the sector, from frontline staff such as support workers and managers to people who have made an impact in other ways through training, breaking down barriers and best Autism practice. Sue Hatton our Autism Advisor was shortlisted as a finalist in the category for Outstanding Health or Social Care Professional.
Double Award Winners 2018

The awards nominees for the prestigious awards came from all over Wales and the event has grown into a major highlight in the social care calendar and is an opportunity to honour the remarkable skill and dedication of the wonderful people who work in the sector. Our very own stars Kelly Pirotte Head of Learning and Development won the Gold award in the Commitment to Training and Workforce Development category and Maggie Rose Clinical Lead won the Bronze award in the Nurse of the Year category.
Finalist 2018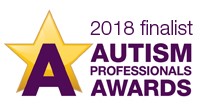 The Autism Professionals Awards are organised by the National Autistic Society. The awards seek to acknowledge the outstanding contributions and achievements of professionals who are leading the way in innovative autism practice and making a real difference to the lives of autistic people in the UK. The Star Centre at Lakeside was shortlisted as a finalist in the category for Outstanding Health Services.
Finalist 2018

LaingBuisson is an UK healthcare consultancy, based in London, that provides insights, data and analysis of health and social care market structures, policy and strategy. The LaingBuisson Awards recognise and celebrate industry excellence and innovative services, within the public, private and third health and social care sectors.