Pathway House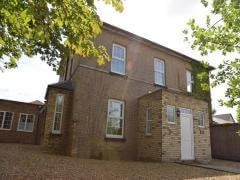 Autism Friendly interventions – person-centred focus
The beauty of Pathway House is that whilst it offers a homely, relaxed atmosphere it enables people to explore boundaries. In a safe and structured setting, individuals can realise their potential and gain maximum control over their future.
People we support are coached to understand their diagnosis and develop coping strategies to manage their anxieties, which reduce the frequency and severity of challenging behaviours. We support people to improve their individual living and social awareness skills which are further developed in the community.
We want to see things through each person's eyes so we truly understand their goals and aspirations. We support people to take risks and find innovative ways to enable them to achieve their dreams in a safe way.
Download our autism residential brochure
Summary and contact details
Support Type: Autism, Learning Disabilities 
Gender: Mixed Gender
Location: Wyboston
General enquiries: 0333 444 0075
Email: info@accomplish-group.co.uk