Ffordd Newydd
A progressive supportive pathway towards independence and recovery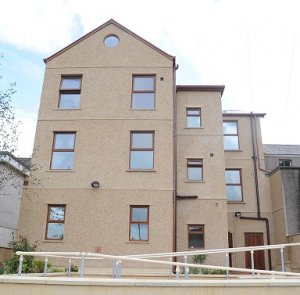 We understand that recovery is a journey and through our outcome focused approaches, we support people to achieve their goals and aspirations.
Our focus is on recovery. The Recovery Star Model underpins our assessment and care planning processes. Careful risk taking and risk management is the key to progress. We have clinically trained staff in forensic risk management and has a proven track record in supporting complex risk individuals along the progression pathway, to independent living.
Within our individual apartments, we support individuals to live more independently.
Download our mental health brochure
Download our mental health residential brochure
Summary and contact details
Support Type: Mental Health
Capacity: 6 Adults
Gender: Mixed Gender
Location: Neath
General enquiries: 0333 444 0075
Email: info@accomplish-group.co.uk