Meet Our Senior Team
Peter Battle
Chief Executive
Peter has worked within the health and social care sector for over 12 years. He passionately believes in market leading quality, which is the first item on the agenda every day and in every meeting. Peter's motivation is providing fulfilment and genuinely moving mountains for all those supported by accomplish.  
Sue Hullin
Quality and Service Director
Sue is a mental health nurse and with over twenty years' experience in providing quality services with clinical understanding for adults with Mental Health, ABI, Learning Disability and Autistic backgrounds. Sue has experience of one-to-one counselling and leading therapeutic group work.  Sue is hugely respected by our staff and the people we support, due to her strength, knowledge and approachability. She is known for her person-centred focus and 'rolling her sleeves up' or making time for a one to one chats with people we support or staff.
Richard Craner
Chief Financial Officer
Richard believes in empowering people to live fun filled lives, supported by staff with excellent training and a genuine sense of empathy. He has a broad range of financial, commercial and operational experience having previously worked at senior levels in both professional services and in industry, with the last five years spent working in social care.
Karen Parker
Director of Residential Services
Karen has worked within social care for over 25 years, 20 of which have been with accomplish.  Karen oversees Residential operations across England and Wales.  She has a passion for delivering positive outcomes for the people we support and is equally passionate about the development of the people who work with us.  Her motto is 'keep smiling and we can achieve anything'.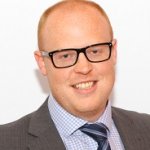 Ryan Brummit
Director of Supported Living North
Ryan has worked within the social care sector for over 15 years and has undertaken a range of roles from support work through to senior operational management. With experience spanning Supported Living, Residential and Nursing settings, he is passionate about delivering services that enable people to maximise their potential.  Ryan's quality focus and person centred approach helped secure the first CQC 'Outstanding' rating to be received by a Supported Living provider in the North West of England.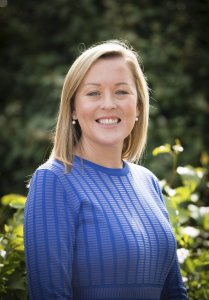 Kelly Pirotte
Head of Learning and Development
Kelly has worked in a variety of roles in the Further Education sector, most recently with responsibility for training in a range of public and private sector environments with a specialism in Leadership and Management. She is passionate about Learning and Development and is committed to improving the service provided to both staff and the people we support.